Products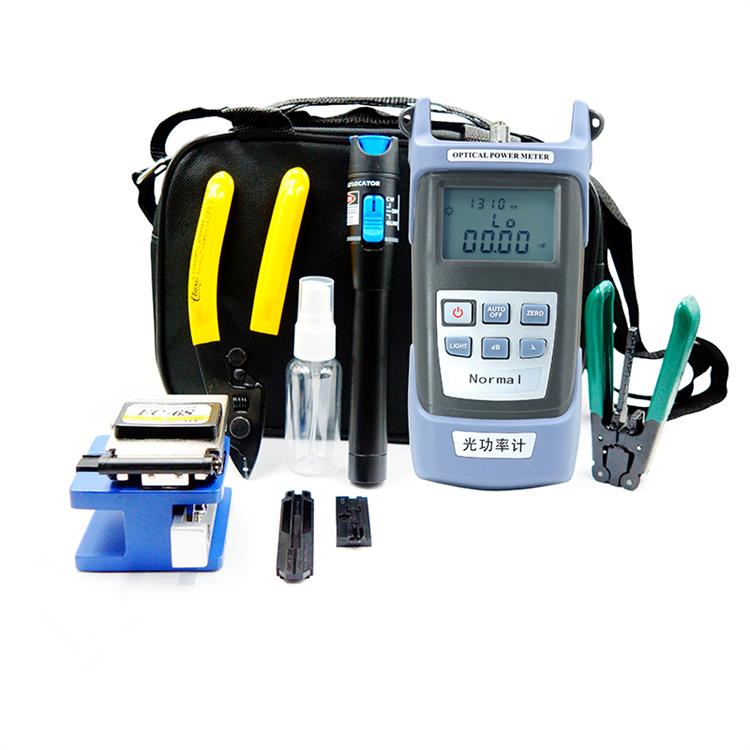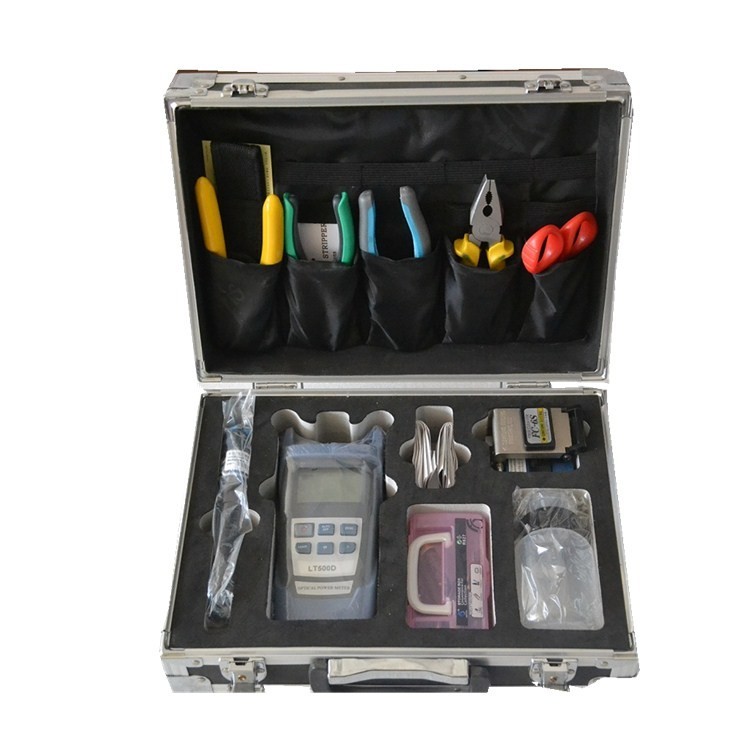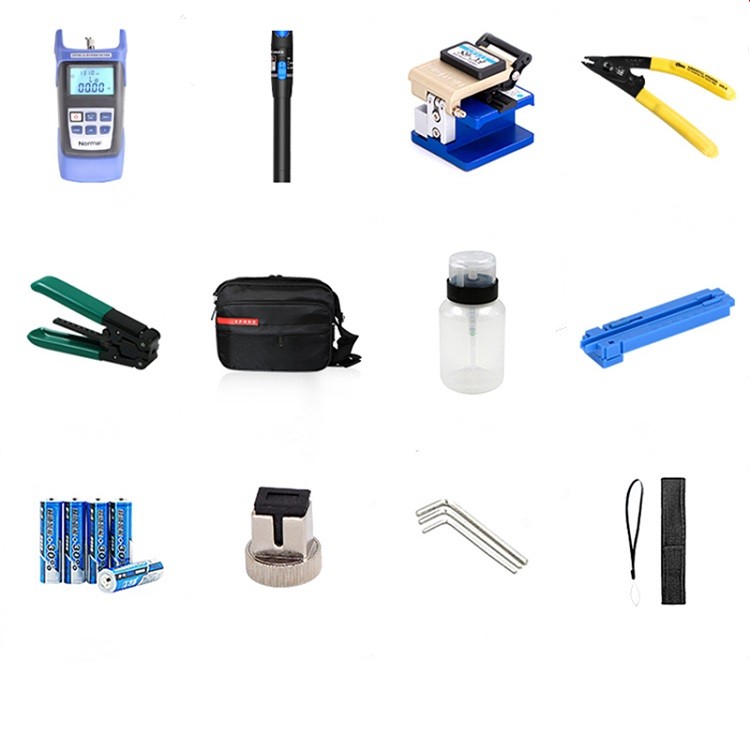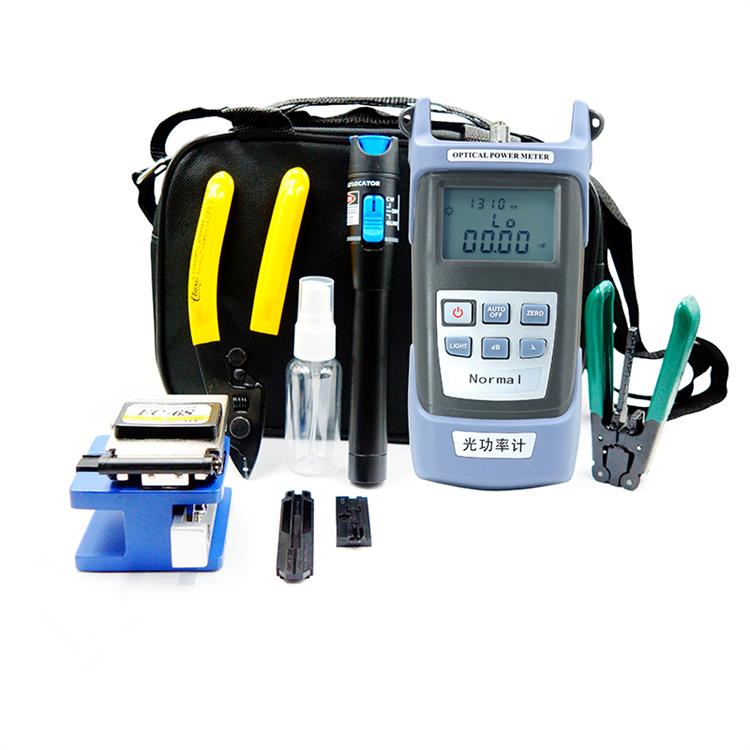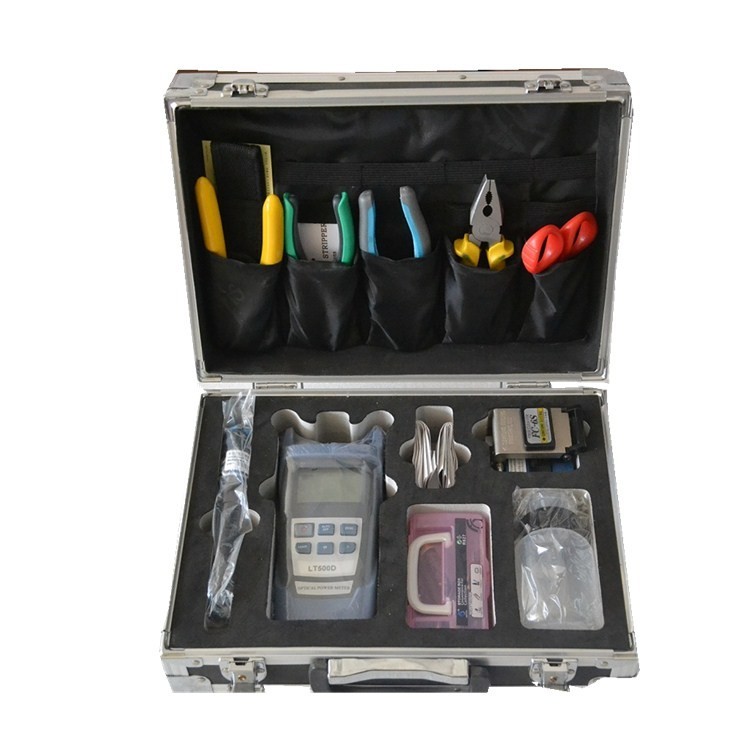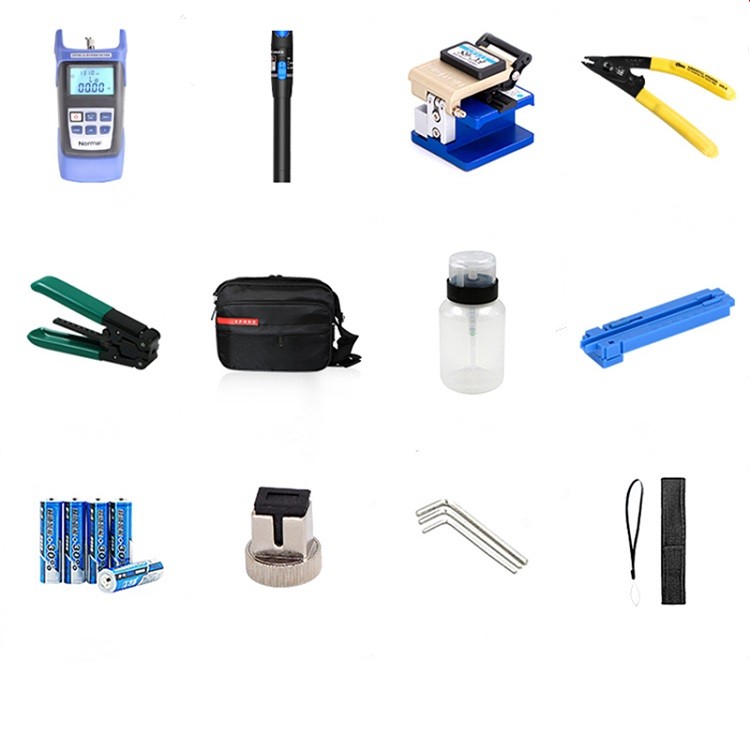 Fiber Optic Power Meter 1pcs;
Fiber Visual Fault Locator 1pcs;
Fiber Optic Cleaver 1pcs;
Fiber Optic Stripper 1pcs;
Fiber Optic Drop Cable Stripper 1pcs.
Portable optical power meter is an accurate and durable handheld meter designed for the installation, operation and maintenance of optical fiber network. It is a compact device with backlight switch and auto power on-off ability. Besides, it provides ultra-wide measurement range, high accuracy, user self-calibration function and universal port. In addition, it displays linear indicators (mW) and non-linear indicators (dBm) in one screen at the same time.
Fiber Visual Fault Locator: 1. Imported laser head, high thermal conductivity 2. Aluminum case alloy, good durability 3. The ceramic die can be replaced.
Fiber Optic Cleaver: Provides approximately 36,000 cleaves ;Compact body& light weight ; High Precision Cleaves;250um Coated or 900um Buffer fiber ;Single-mode.
Fiber Optic Drop Cable Stripper Scope: 3.0 x 2.0 mm fiber optic drop cable Fiber diameter: 125 Micro Tight cladding diameter: 250 Micro The number of fiber core: 1-2 Shaver and strong gluten material FRP strengthening core wire reinforced core .
Fiber Optic Stripper CFS-2 For stripping 250 micron buffer coating to expose 125 micron cladded fiber Second hole for stripping 2-3mm fiber jackets 140um diameter hole and V-opening in blade allows removal of 250 micron buffer coating from 125 micron fiber Pre-set at the factory no adjustments needed Will not scratch or nick glass fiber All stripping surfaces are manufactured to precise tolerances to assure clean, smooth strips Comfort-grip, ergonomic handles Lock to hold tool closed when it is not in use Length:165mm, Weight: 113g.